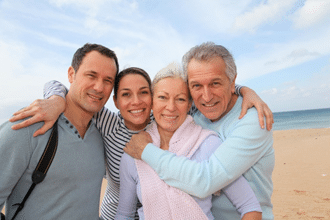 The medical treatment of aging men and women with hormones encompasses a wide scope of therapies that we collectively refer to as endocrine restoration or hormonal optimization. This is part of an emerging field of preventative medicine called age management medicine. There is a vast amount of research on the various areas that support this practice. Further, patients who are fortunate enough to obtain care by a physician knowledgeable and proficient in helping patients in this way, they can experience a new beginning with regard to their health.
Each patient encounter is a unique experience and customized labs, diagnostics, and other recommendations are based on the detailed personal medical history, subset of symptoms, and previous treatments. For many patients, analysis of their current hormonal state is discussed within this context and in association with whatever nutritional, inflammatory, cardiovascular, genetic, and other metabolic markers as discussed and felt appropriate by both parties.
This is the progression of the experience at The Lamkin Clinic. We get to know you and your unique health history and set of symptoms, initiate lab and/or diagnostic evaluation, and discuss at length within the context of your labs what treatments may be appropriate based on the collective information obtained.
Then based on the available information, a collaborative effort begins (between our team and you) to help you reach your full health potential.
Hormonal optimization as a part of that effort can have the following benefits:
Improved Energy and Mental Focus
Enhanced Ability to Lose body Fat and Gain Muscle
Improved and maintained Bone Density and Health
Maintenance and/or improvement in Sexual Function and Libido
Improved outlook on Life, Better Mood, Improved Cognition
Lower Risk for certain age related health problems
Please feel free to call for more information or to schedule your consultation. Call NOW! 405-285-4762