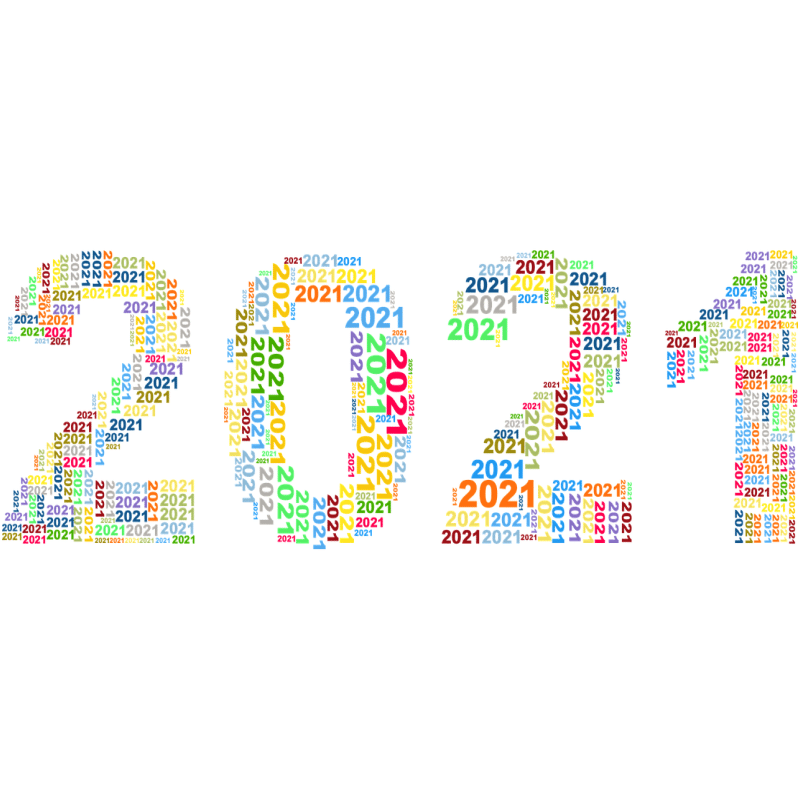 2020 was challenging in more ways than one, but as 2021 rolls around, it's a great time to take stock and ensure that the coming year is your healthiest and happiest year yet!
At the Lamkin Clinic, we are experts at ensuring our clients have the tools and resources they need to tackle many health issues before they become medical emergencies.
From getting your weight and diet in check to identify potential heart problems before they become major problems, we have a complete suite of diagnostic and treatment services that go miles beyond regular care.
So give yourself and your family the gift of health this year by embracing New Year's resolutions that focus on improving your everyday life.
Here are just a few ideas to get you started! As well as the solutions and services offered by the Lamkin Clinic that can help ensure your resolutions are a resounding success, with benefits that will last for decades to come.
Lose Weight, the Smart Way!
Losing weight is the most popular New Year's resolution for Americans across the board. However, an estimated 80-90% of people who launch a diet on New Year's Day are back to their old habits – and their old weight – by the end of February.
This is because there is an alarming lack of diets that actually work while there is no shortage of fab diets or short-term solutions to choose from.
Also, there could be several secretive and inherent medical factors derailing your dieting efforts before they even begin. For example, thyroid disease impacts an estimated 60 million people in America.
This disease can have a huge impact on your metabolism and your ability to lose weight. Still, it's also one of the most undiagnosed conditions in the country, which means that your dieting success may be impaired through no fault – or knowledge – of your own.
So if you want to get serious about losing weight this year, do it the right way. Reach out to the Lamkin Clinic for an initial consultation. We'll work together to identify your individualized challenges and develop a sustainable weight loss strategy that's right for you.
With modern tools like the following, we'll pinpoint your unique challenges with weight loss and help you overcome them for the long term.
Give Your Heart Health Some Love
Heart disease remains one of the leading causes of death in the United States. It impacts an estimated 1 in 4 Americans. But you can take charge of your heart health before it becomes a deadly issue by reaching out to the Lamkin Clinic.
We've found that standard cholesterol tests only tell a part of the story and do not gauge an individual's actual risk of developing cardiovascular disease. This is why we conduct a more thorough and complete assessment of factors that impact your heart health.
We aim at detecting the underlying biomarkers for cardiovascular diseases, such as:
Metabolic
Genetic
Other silent risks
Then, we will craft a treatment strategy based on your unique physical makeup.
When it comes to matters of your heart, the key is to identify any potential issues early on so they can be addressed before they become a bigger problem. With our professional team of caring specialists, we can ensure your heart is in optimal shape for years and decades to come.
Put a Bigger Focus on Family Nutrition
"You are what you eat" may be an old cliché, but proper nutrition is imperative for maintaining a long, happy and healthy life. So why not make 2021 the year that you further your nutrition education for the good of your health and the health of your loved ones?
At the Lamkin Clinic, we offer a unique Advanced Lifestyle and Nutrition Education Program (ALNEP). ALNEP provides evidence-based nutrition and lifestyle information essential to meeting your health goals across the board.
From individual evaluations with registered dietitians to crafting menu plans and grocery store shopping lists that will maximize your health (and delight your taste buds), this comprehensive program is a great way to gain new insight into nutrition and how it can benefit your overall health.
Nip Potential Health Issues in the Bud
Are you at risk for:
Do you have additional, more subtle health concerns you need to be concerned about, which could also cause problems down the road?
The Lamkin Clinic can answer all of these questions and more through a suite of diagnostic services and tools that help us understand your personalized challenges and the best solutions.
Many folks are worried about their health. You may also be concerned about your genetic or inherent risk for more serious health conditions. At the Lamkin Clinic, we can help you identify these potential issues and take steps to ensure that your health remains on track.
Peace of Mind
Peace of mind is a wonderful gift that offers benefits throughout the years. And, now more than ever, this is especially true when it comes to your overall health!
After all, a healthy lifestyle and mindset can impact everything in your life, from your:
Family and friends
Job performance
Energy levels
Overall outlook on life
One of the best things you can do to ensure a brighter 2021 is to ensure your body and brain perform at their very best!
Contact Us
Ready to make 2021 your healthiest year yet? Then reach out to the Lamkin Clinic to get started. With a far-reaching range of services performed by expert and caring medical professionals, we can help you map out a plan to ensure that your health remains a primary focus in the New Year and for many more years to come.
Resources
Summary
Article Name
4 New Year's Resolutions to Ensure 2021 Is Your Healthiest Year Yet
Description
Ready to make 2021 your healthiest and happiest year yet? Here are four resolutions to ensure that your health remains in focus all year long.