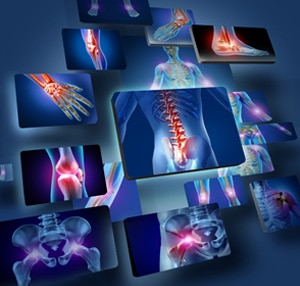 Functional medicine investigates the origin of a health issue, seeking to pinpoint the cause of disease and illness. Instead of a one-track, "Band-Aid tactic" that insists on treating the symptom, not the causal issue, a multifaceted health plan treats the body as a whole, integrated system. In essence, Oklahoma functional medicine clinics seek to treat the entirety of a person, not only their individual organs or body parts.
Why Switch Over To A Functional Medicine Clinic?
Nowadays, there is an overwhelming number of individuals who suffer from complicated, chronic diseases, like autoimmune disorders, mental illness, cancer, heart disease, and diabetes. The vast majority of physicians lack the additional professional medical training to evaluate the origin of complex, chronic health issues and implement strategies, like exercise, diet, and nutrition to not only treat an illness but also prevent it in patients.
What Makes This Approach So Different From The Norm?
The doctors that practice this specialization look beyond the superficial, moving towards wellbeing as a whole, rather than simply an absence of disease. As it is a patient-centered practice, functional medicine aims to promote both positive vitality and optimal health. It all starts with patience. By listening to the patient, we understand their unique health history and personalize their healthcare treatment and plan. Through individualized care, a higher success in maintaining health is obtained.
Plan Your Healthcare With Science-Based, Integrative Medicine 
Every individual has a different life with a complicated history, which is why functional medicine tries to understand "the big picture," not just the immediate problem. To do so, specialists use a combination of integrative and Western medicine. Prevention is the key, and much focus is placed on exercise, diet, and nutrition. Additionally, various diagnostic techniques and laboratory tests are utilized to help build a clearer image of a patient's health. In conjunction with stress-management techniques, detoxification programs, supplements, and botanical medicines or prescription drugs, functional medicine addresses every aspect of a human being.
At The Lamkin Clinic in Edmond Oklahoma – we practice patient-centered, not disease-centered, medicine. Please schedule an appointment today to reach your optimum health!
Call: 405-285-4762 | Visit: lamkinclinic.com