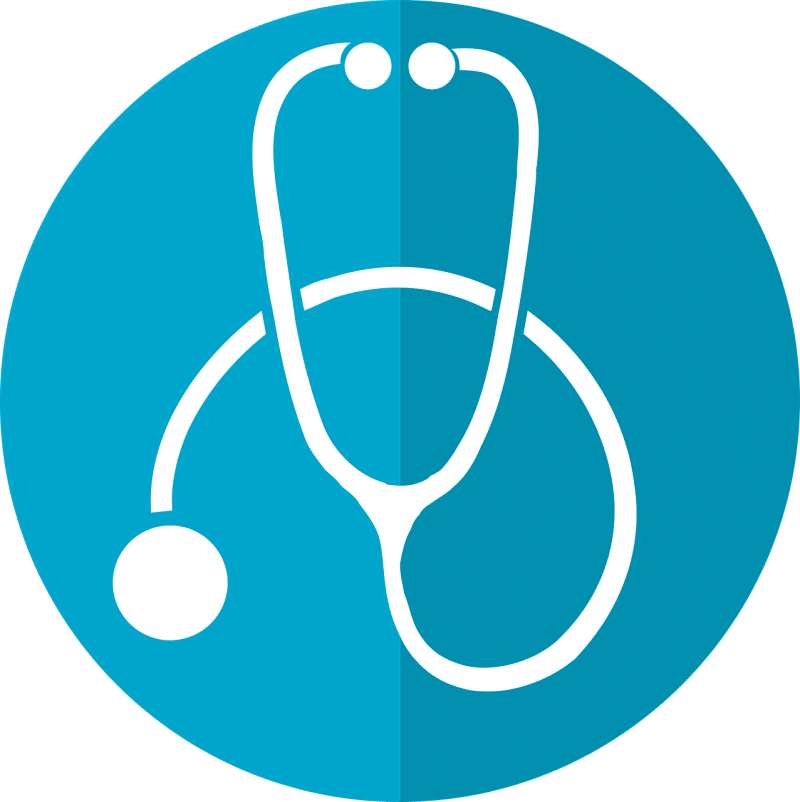 When a new patient comes to our clinic, they are armed with a wide range of questions, and rightfully so.  The Lamkin Clinic is distinctively different from ordinary medical practices. Our expertise is focusing on you, our patient, and using exceptional and cutting-edge diagnostic tools and treatments.
So if you are brand new to the Lamkin Clinic, and are wondering what to expect and what sets us apart, then take a moment to review the following FAQs. These FAQs will provide a little extra insight on how we can help with your health issues and provide the best treatment possible for your unique medical makeup.
What Type of Conditions Can the Lamkin Clinic Treat?
Dr. Lamkin has more than 15 years of experience as a primary care physician. He can provide care for immediate needs, such as sick visits and injury assessments, but the Lamkin Clinic is so much more than a traditional or typical doctor's office.
For more than a decade, we have been one of the top leaders in functional medicine for the people of Oklahoma. We have a more comprehensive approach to a wide array of health issues, as well as a wider variety of:
Diagnostic tools
Treatment options
Specialty services
Health products
Our focus is on our patients and not necessarily the disease or medical issue itself, which also means that our treatment plans are individualized and are designed to work for you as a person.
As a result of this core philosophy in our medical practice, we have the ability to treat a wide variety of disease chronic conditions, and illnesses that may not be best addressed in a typical doctor's office setting, such as:
Allergies and autoimmune diseases
Diabetes and insulin resistance
Thyroid issues
Cognitive disorders
Many of our patients come to us as a last resort after spending years of doctor's visits with no concrete results. Yet, they are amazed at our ability to make them feel better in life-altering and long-term ways.
Simply put, regardless of your short-term or long-term health needs, the Lamkin Clinic has you covered with the most state-of-the-art and effective diagnostic tools and treatments readily on hand.
How Is Dr. Lamkin Different?
One of the biggest differences that helps the Lamkin Clinic stand apart from other doctors is our dedication and focus on our patients. At the Lamkin Clinic, we specialize in functional medicine, a patient-centric treatment model that focuses on the root cause of the illness instead of just the symptoms or immediate disease.
Because of our functional medicine backbone, the Lamkin Clinic provides more:
Personal care
Insight into your personal health
Of an in-depth approach that goes miles beyond a quick fix or one-size-fits-all treatment
Your consultation will be more in-depth, and your diagnostic services may be more intricate. And our focus on patients allows us to identify the underlying issues that might be causing a wide range of related health problems.
Can the Lamkin Clinic Help Me Be Proactive With My Health?
Yes! At the Lamkin Clinic, we have a wide variety of diagnostic tools that can help preserve and protect your good health for decades to come. From our state-of-the-art DEXA body scans, which are instrumental in formulating a plan for smart medical weight loss, to our advanced cardiovascular screenings, which help determine your true risk for stroke and heart disease, you can be proactive about your long-term health from the inside out with a visit to the Lamkin Clinic.
How Is the Lamkin Clinic Different?
Absolutely! We have helped countless patients who have been through a cycle of doctor, urgent care, and even ER visits without long-term relief for their underlying medical conditions.
We excel at helping patients who mistakenly believe that their health issues are untreatable. And we have a wide suite of tools and treatments that can help determine and address the root cause of your health issues, no matter what they may entail.
What Should I Bring to My First Appointment?
If you are currently taking the following, bring them with you.
Vitamins
Supplements
Medications
Also, bring your medical records if you have them handy. Please also download and bring the new patients forms to your first appointment to save time when you first arrive.
If you arrive for diagnostic tests or exams, you may need to fast for eight hours before your appointment. Our Lamkin care team will help guide you on any required steps before or after your examination once we get the preliminary info from our initial consultation.
Above all else, bring yourself. We have helped so many patients who were hesitant to seek help simply because they thought their specific and unique condition could not be treated. You CAN feel better, and we have the knowledge, tools, and treatments to help you succeed.
What About Costs, Insurance, and Prescriptions?
Check out our lengthier FAQs section designed for new patients for more insight into what to expect in terms of costs and insurance.
Our FAQs section also covers the fundamentals, including:
Our location
How to schedule an appointment
An overview of our practitioners and their extensive professional experience
When Can I Schedule an Appointment?
There is no time like the present to stop being a new patient! Contact us today. Regardless of your unique health issues or concerns, the Lamkin Clinic is here to help you as a new patient.
You can quickly or easily schedule your appointment via our online form here, or simply give us a call at 405-266-5011 to start your life-changing path to wellness.
We have a team of caring health professionals and practitioners on hand! Our team is dedicated to helping your health improve. We are the best resource for long-term health.
Resources
Summary
Article Name
Common FAQs: What a New Patient Needs to Know
Description
Brand new to the Lamkin Clinic and curious about what sets us apart? Read on to uncover all you need to know about our revolutionary practice, and state-of-the-art treatment and diagnostic tools.