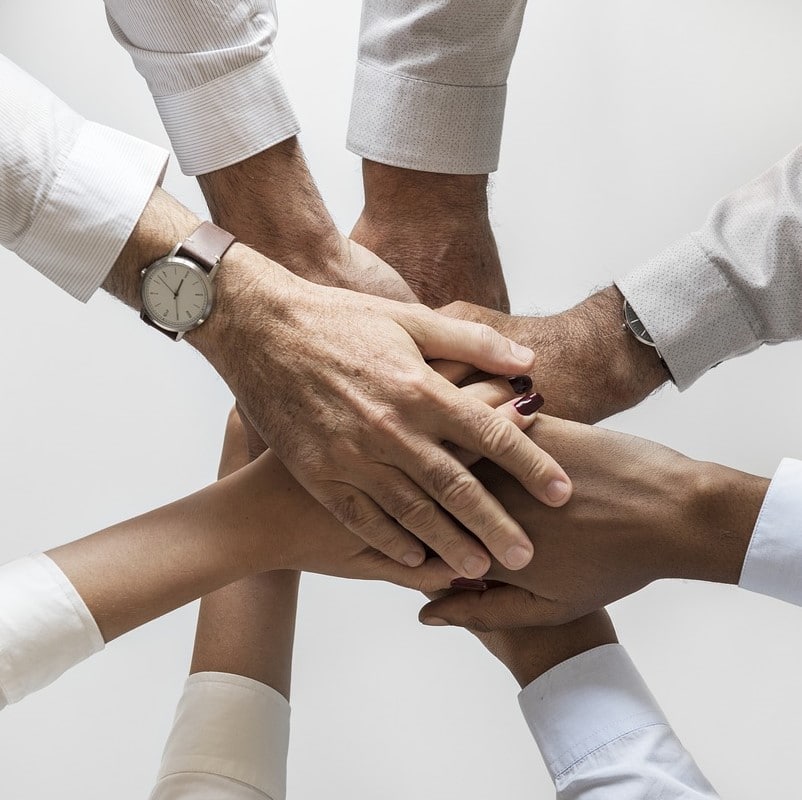 Ask anyone who has dealt with a chronic illness or condition, and they will attest that no two medical providers function in quite the same way!
A visit to urgent care is certainly different than a visit to a general provider. Just as going to a family provider is a different experience than a trip to a specialist.
It's easy to recognize the straightforward differences between different types of specialists or providers, but what about different types of approaches to medicine?
What are the Different Approaches?
Functional medicine is a term that not all patients initially recognize or are familiar with. However, for folks who are frustrated after multiple visits without a long-term solution to their medical issues, it's a wonderful option. It can change their overall experience and overall results.
Functional medicine essentially is a patient-centric treatment model that focuses not just on the symptoms or immediate relief but on the root cause of the illness.
It requires more:
Personal care
Insight into the patient's health
Of an in-depth approach
Functional medicine doesn't just provide a quick fix or treatment. It identifies the underlying issues that might be causing related health problems. This is a simplistic definition, to be sure.
New patients often have several questions when it comes to a functional medicine approach to treatment. So if you are tired of visits without long-term relief, or are just looking for a better health experience, read on! First, let's uncover what you should know about the benefits and finer points of functional medicine.
What's the Difference Between Functional and Conventional Medicine?
Let's take a look.
Conventional Medicine
Conventional medicine basically entails examining the immediate symptoms that a patient is experiencing and then developing a treatment plan on the spot.
Often, the treatment plan includes:
Prescription medicines
Surgeries
Options to alleviate the symptoms that are causing the patient immediate discomfort or harm
Functional Medicine
Functional medicine works a little differently and is a bit more comprehensive. A provider specializing in functional medicine will certainly pay attention to the troublesome symptoms and provide treatment.
To see if they can determine a root cause of the symptoms or health issues, they will dig deeper into the patient's:
History
Biology
Genetics
Other health factors
This is usually done through:
Diagnostic testing
In-depth consultations
All necessary so the provider has a clear picture of the patient's health and routine. It also provides the scientific data that will help identify hard-to-find problems.
The result is a personalized approach to medicine that is backed by science and the latest technological tools. And when combined, it provides much more detailed information on how to address and identify a medical issue.
Who Can Benefit From Functional Medicine?
Functional medicine can be applied to a myriad of health issues, specifically those that are harder to treat or related to other problems. For example, functional medicine may not be generally applied to a straightforward medical emergency like a broken ankle. Still, it can be extremely beneficial to someone who has chronic pain after an old sports injury.
Virtually anyone with long-term symptoms or more mysterious health issues can benefit from functional medicine. Here are just a few conditions providers may treat through this method of treatment and care:
Alzheimer's disease and dementia
Arthritis
Asthma
Autoimmune diseases
Cancer and cancer recovery
Cardiovascular disease and heart issues
Digestive disorders and chronic stomach pain
Fatigue and lack of energy
Immunology issues
Mood disorders and cognitive disorders, such as anxiety or depression
Women and men-specific health issues
Keep in mind that the above list is just a sample. Generally speaking, anyone who wants a more patient-focused experience will appreciate the personal and dedicated care that functional medicine can provide.
What Can I Expect at My First Appointment?
At your first appointment, you'll likely have a long conversation with your medical professional to review the history related to your specific medical issue, as well as your overall health and lifestyle. As such, it may be helpful to come to your first appointment armed with information that can assist your doctor with uncovering this background. This includes:
An overview of your lifestyles, such as your eating, exercise, and sleeping habits
A brief family history, which includes family members that may have similar health issues
Past and present health issues that may or may not be related to your current issue.
Essentially, the more information you can provide your doctor, the better. You should be ready to answer questions about your history so that your doctor can get an in-depth look into the conditions surrounding your health issues.
How Do I Know if a Functional Medicine Model Is Right for Me?
It all starts with an initial consultation and an initial appointment. Since 2007, the Lamkin Clinic has helped countless patients tackle a wide spectrum of health problems they had unfortunately dealt with for years.
We're experts at working with folks who have gone to different providers with different results. We also help patients who still have a chronic or recurring health issue pop back up after completing the immediate treatment plan.
We have a myriad of modern and cutting-edge diagnostic tools that allow us to dive deeper and identify what may be causing your health issues, such as:
Weight gain
Chronic pain
Fatigue
Cognitive and physical disorders
How Do I Contact the Lamkin Clinic?
Essentially, if you're ready for a different type of approach to treatment focused on you as an individual, then the Lamkin Clinic is the right fit for you. So, reach out to us today to get started on scheduling your initial consultation. We will work together to ensure you have long-term and permanent relief for your health issues.
Resources
Summary
Article Name
Functional Medicine FAQs – What You Need to Know
Description
Functional medicine is rising in popularity as the preferred way to get patient-focused treatment for a myriad of health issues. Read on to uncover the details of personalized functional medicine.