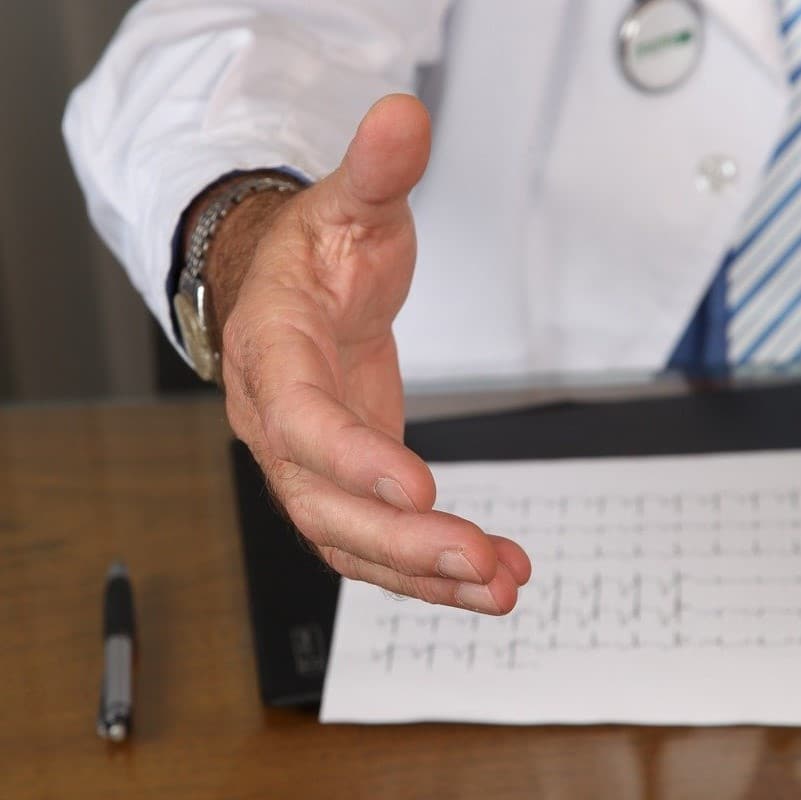 There's a reason why dieting is a multi-million dollar industry. There are countless:
Pills and supplements
Weight loss plans
Meal programs
Other lifestyle products at a consumer's disposal
At any given point in time, an estimated one-third of Americans are on a diet or weight loss program of some kind.
It's understandable why dieting is a part of our inherent culture, too. According to a 2018 study, roughly 80% of all Americans have said they could "stand to lose a few pounds." And an estimated 70% of the U.S. population qualifies as either overweight or obese.
But as anyone who has tried multiple diets over the years knows, finding a diet that fits and can be adhered to for the long term can be a challenge.
Relying on Trends
The majority of diets fail and result in weight gain over the long run, simply because they rely on trends and popularity instead of medical data and actual scientific research.
Just consider some of the fad diets in the past that you may have tried. Chances are not only were they hard to adhere to, but they may have affected your health. And you likely regained any weight you lost well after the diet was over, and then some.
This is where a medical weight loss plan can help break the cycle of fad diets and put your seemingly endless dieting options into perspective.
Finding a plan that works for you can be overwhelming simply because there are so many options. But with a medical weight loss plan, you can start with confidence your new lifestyle changes will help your health and will be something you can stick to well after your diet begins.
So how does it work, and what do I need to know? Take a closer look at the common FAQs new patients have, and how you might benefit from initiating a plan under a doctor's care.
What Is Medical Weight Loss?
Medical weight loss is essentially the process of losing excess weight with the professional guidance of a trained healthcare professional. Your doctor uses their extensive knowledge to help formulate a realistic plan that is based on your unique circumstances.
Medical weight loss plans tend to be highly individualized and rely on a lot of patient information to find the best path forward for effective weight loss.
This can entail a detailed review of the patient's medical and dieting history, as well as laboratory tests to determine any potential roadblocks (like thyroid issues or a low metabolism) that may get in the way of a patient's success.
Who Qualifies for Medical Weight Loss?
Generally, medical weight loss plans are best suited for patients who have a BMI (body mass index) of at least 25 or higher, which, by definition, means that the person is overweight.
Medical weight loss plans are also ideal for individuals who:
Have limited or short-term success with other diets
May have other medical conditions (like high blood pressure), that can affect their health
Want genuine results that last long after the diet plan launches
In other words, if you need to drop a few pounds before a special event, or just want to go down a pants size or two, then a medical weight loss plan is likely not necessarily the right first step for you.
If, however, you have the following, a medical weight loss plan may be the most effective means to get the long term results you are looking for.
Struggled with your weight for years
Tried other diet plans and failed
Been medically classified as overweight or obese
What Is the Difference Between Medical Weight Loss Plans and Other Diet Plans?
The biggest difference between medical weight loss plans and other types of trending diets is the medical expertise that helps your success every step of the way.
A medical weight loss plan is highly specific to your goals, your body, and your health challenges (like a low metabolism or an unhealthy body fat-to-muscle ratio), as well as your lifestyle.
A plan isn't designed for a patent to lose weight quickly and then gain it back in a matter of months.
Instead, it's a series of small lifestyle changes that can be maintained for months and even years at a time, with a focus on changing the behaviors and habits that may have led to weight gain, to begin with.
What Are the Pros and Cons of Medical Weight Loss?
The biggest pro for medical weight loss plans is they work. Also, a plan is the best way to lose weight without affecting other areas of your health.
Some diets may be effective in the immediate future, but they can enhance your risks in other ways, like put added pressure on your:
Heart
Blood pressure
Energy levels
Metabolism
But a medical weight loss plan is:
Healthy
Launched under the care of a doctor
A lifestyle change you can maintain
The main drawback is that it is not effective for folks who are looking for just a short term fix. You may not lose 10 pounds in a week, but you will see regular albeit gradual weight loss over time, that you can stick to for the long run.
How Do I Get Started?
Your best bet for starting this journey is to contact the Lamkin Clinic. We've helped countless patients just like you who are ready to find a long-term weight loss solution, and who are discouraged by failed attempts in the past.
But help is available, and a solid plan can change the cycle of yo-yo dieting! Contact us today! We will work together to come up with an effective and individualized plan that will lead to actual results.
Resources
Summary
Article Name
Medical Weight Loss: Pros, Cons, and Common FAQs
Description
Is a medical weight loss program right for you? Here are the questions you need to consider before examining your options.