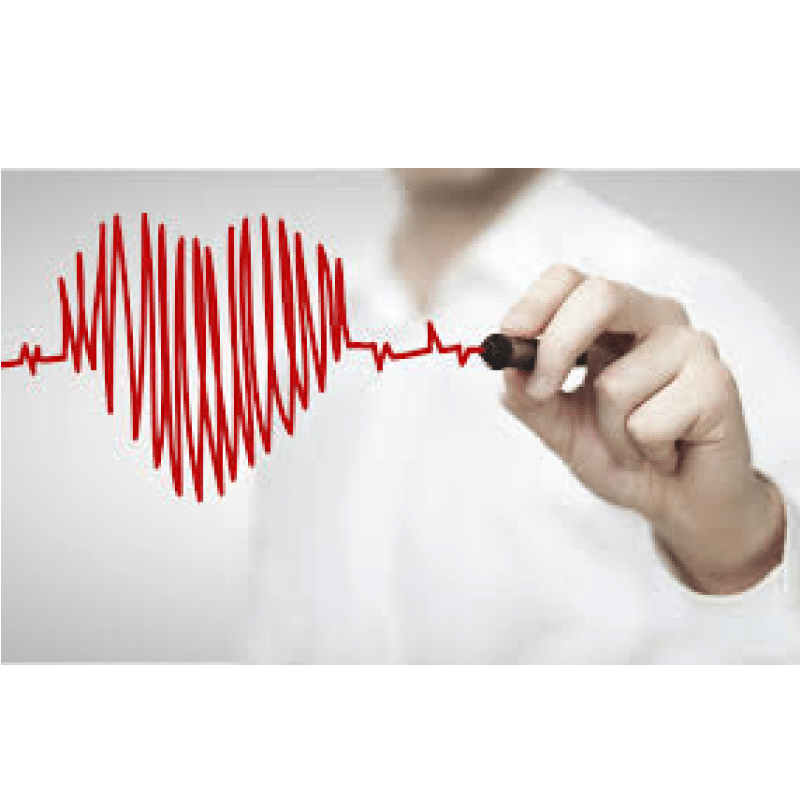 Heart disease remains the leading cause of death in the United States for both men and women, with about 1 in 4 deaths caused by heart disease every year. Taking care of your heart is one of the best things you can do to ensure a long and healthy life. Heart health has been in the national spotlight for years. Physicians and researchers across the board are urging folks to concentrate on this integral muscle, and for very good reason.
Also, undetected cardiovascular disease is one of the most severe yet common health risks for Americans. An untold number of citizens are already at high risk for heart disease and may be completely unaware that they are in danger.
The good news is there are readily available ways to understand your true risks for:
Heart disease
Heart attack
Other life-threatening and heart-related issues
As research into heart disease has progressed, so have a specialized physician's ability to calculate your actual risk through a number of:
Tools
Resources
Laboratory-based tests
So if you've wondered about your heart health, and are concerned that you may be at risk for heart disease and not even know it, then read on to learn more about:
Advanced cardiovascular screenings
Their benefits
Of a screening is right for you
What Is This Screening All About?
An advanced cardiovascular screening is typically a multi-pronged approach to understanding your true risk for heart disease and additional heart health issues. Far more expansive than a traditional cholesterol test at the doctor's office, which only tells part of the story. Advanced cardiovascular screenings go miles beyond the basics to perform a complete and comprehensive evaluation of your risks.
At the Lamkin Clinic, we have developed a unique and comprehensive risk-assessment approach to advanced cardiovascular screening. This approach includes diagnostics and lab work that is aimed at the early detection of:
Underlying metabolic
Genetic
Other silent risk biomarkers
Who Benefits From This Screening?
Since heart disease is not confined to a specific gender, age group, ethnicity, or demographic, virtually anyone can benefit from an advanced cardiovascular screening.
With that being said, individuals who are especially in need of an advanced cardiovascular screening should generally have at least one of the following factors:
A high weight and a body max index (BIM) that is 25 or higher (aka in the overweight or obese range)
A larger ratio of fat as opposed to muscle mass
High cholesterol
High blood sugar or diabetes
Age 50 or older
A family history of heart issues
Remember that you may feel perfectly fine and healthy, and may even exercise regularly and be at a healthy weight, and still be at risk for heart disease. This is why it's important to examine your not-so-visible risk factors (such as your family's history of heart disease) to determine if advanced cardiovascular screening is right for you.
Can't a General Practioner Determine Your Heart Health?
The problem with relying on an annual physical to gauge your heart disease risk is that you may not get all the information you need and may even have a false sense of security that isn't accurate. For example, a standardized cholesterol test may tell you if your cholesterol levels need to be addressed. Still, it does not present an accurate assessment of chronic silent inflammation, which plays a more critical role in the long-term development of heart disease.
There are so many factors that go into determining your overall heart health, including your:
Metabolism
Genetics
Silent biomarkers
It's impossible to gauge all of these factors in a straightforward physical exam.
What Does This Screening Entail?
When you partner with the Lamkin Clinic, we'll start with an in-depth consultation to understand your:
Medical history
Challenges
Lifestyle
Additional factors that come into play when determining your risk
From there, we'll work out a plan of one or several effective tests that will help determine your concrete risks for heart disease.
The tests that we use at the Lamkin Clinic are:
Noninvasive
Pain-free
Easily conducted in a doctor's office setting – no hospital visits required
Simply put, while the term "advanced cardiovascular screening" may sound scary on the surface, it's a lot easier and miles more effective than many new patients realize.
What Are the Benefits?
The biggest and most obvious benefit of advanced cardiovascular screening is identifying your risks for heart disease. Then, we can develop a plan of action to minimize these risks and ensure you stay happy and healthy for decades to come.
Once your advanced cardiovascular screening is complete, we will help you develop a game plan to address any issues in a way that fits into your everyday lifestyle.
At the Lamkin Clinic, we also offer medical weight loss programs, nutritional counseling services, and other programs that are designed to ensure you stay in great health for the long term.
After your advanced cardiovascular screening, we'll work with you to explain the results. We will also help you determine the appropriate next steps as needed.
How Can You Schedule a Screening?
Your advanced cardiovascular screening starts with a consultation with the Lamkin Clinic. Then, we'll work with you one-on-one to address all of your heart and general health questions. Together, we will find the best path forward to determining your risks and your path to a healthier lifestyle. With the most updated resources and technology ready to identify any heart health issues, our advanced cardiovascular screening services are a must for anyone concerned about heart disease.
Reach out to us today! And we'll work together to ensure that you have the complete picture when it comes to matters of the heart.
Resources
Summary
Article Name
Now Is the Time to Take Care of Your Heart!
Description
What are advanced cardiovascular screenings, and do you need one? Here's what you need to know about understanding your true risk for heart disease.