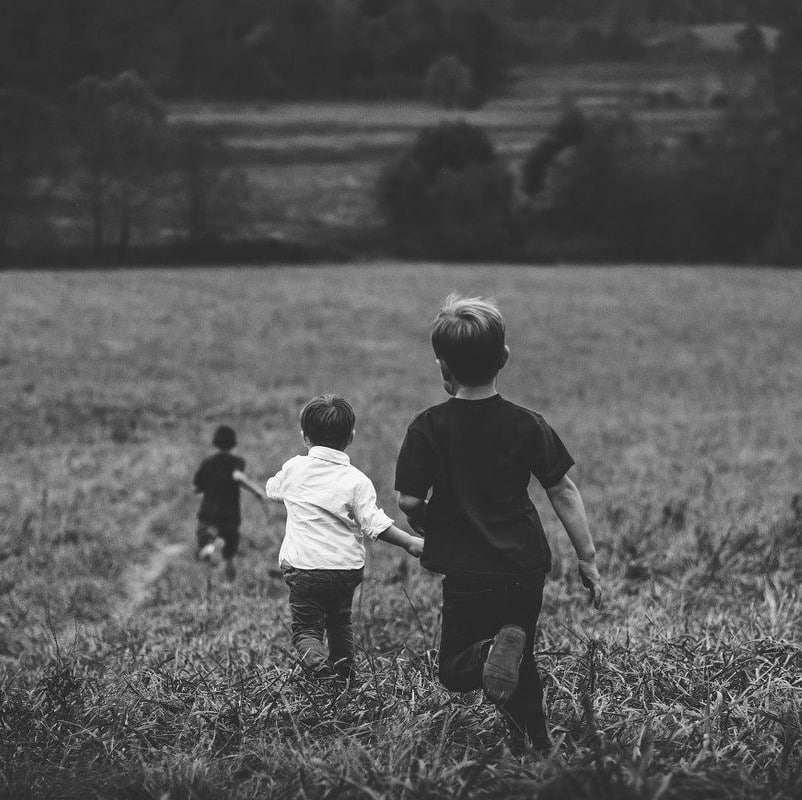 For years, America has had a national issue with childhood obesity. News headlines all across the country have highlighted this growing epidemic, as the percentage of children ages 19 and under with a weight-problem has continually been on the rise. 
In fact, the statistics that have been recently revealed from the CDC National Center for Health are startling: 
As of 2016, the prevalence of obesity (or a BMI that is 30 or higher) was 18.5% for children and adolescents who were 2-19 years old, and obesity affected about 13.7 million children and adolescents in America.

Obesity prevalence was 13.9% among 2- to 5-year-olds, 18.4% among 6- to 11-year-olds, and 20.6% among 12- to 19-year-olds. 

The percentage of children and adolescents who are obese has more than tripled since the 1970s.

An estimated 30% of American children are overweight or obese, and an estimated 71.6% of adults ages 20 or older are overweight or obese – that's the majority of the population!
Researchers and universities have conducted multiple studies around the country on how this problem came to fruition. And they want to pinpoint the roots of our current childhood obesity epidemic. 
But anyone with a little common sense can simply look around at the modern world and can find several contributors that explain why Americans, on the whole, are gaining weight and are making more unhealthy choices across the board.
We Are Not As Active
For one thing, we simply aren't as active as we used to be. The rise of smartphones, binge-watching, and the internet era as a whole has led people to spend more time in front of a screen. And subsequently, we engage in less time in physical activity.
For another, Americans have less time in the day, but more options when it comes to quick and potentially unhealthy food options.
Our schedules and daily agendas are full. So, it's harder to find time to cook a healthy meal and sit around a dinner table as a family.
Instead, we often eat meals on the go or use take-out and fast food to save time in a busy schedule. In fact, a recent Statista survey found that 20% of Americans visit a fast-food restaurant at least once a week, and 18% of Americans visit a fast-food restaurant several times per week or more.
Simply put, we have deprioritized the importance of healthy eating and nutrition. And this shift can have long-lasting health effects.
Our Children
The majority of children who are overweight will stay overweight throughout their lifetime. And there are several easily identifiable reasons why.
Our childhood years is where we learn the majority of our life skills, simply because it's when our brains are "sponges" and can soak up all kinds of relevant and essential information.
And if our children don't learn healthy lifestyle habits when they are young, it is much harder to ascertain these smart decision-making skills as adults.
What's the Solution? Making Nutrition a Family Affair
You may not always have time to whip up healthy and home-cooked meals every day of the week, but you can learn ways to make smart nutritional choices to enhance your health across the board.
Certainly, everyone knows the basic fundamentals of nutrition. You should:
Eat plenty of fruits and veggies
Avoid fatty foods
Exercise regularly
Spend less time in front of the TV
But in our modern world where there are countless options, identifying smart choices versus unhealthy ones can be harder than it seems, and can go miles beyond these basic facts.
Consider the Factors
How does your hormone balance play a role in your weight?

What are the differences between good fats and bad fats?

How do sweeteners stack up, and which have potentially dangerous long term health effects?

How does sleep or a lack thereof affect your ability to maintain a healthy weight?

And what is the ideal balance of protein, fats, carbohydrates, and other essentials for your specific body composition?
The above questions are just a sample of the many factors that come into play when it comes to a healthy, happy diet and lifestyle.
Nutritional Course
Taking a nutritional course as an individual or as a group can go a long way in learning how to navigate our modern world healthily. We want to help you make smart diet and lifestyle choices that will benefit everyone in your family. 
At the Lamkin Clinic, we offer comprehensive Nutrition Services via our Advanced Lifestyle and Nutrition Education Program (ALNEP), which provides evidence-based nutrition and lifestyle info that is essential to maintaining a healthy lifestyle.
The Main Components of Our Program
A Body Composition Analysis to identify the unique factors that contribute to your physical make-up and your best strategies for losing or maintaining weight.

Twelve Monthly Classes with your personal nutrition educator. 

Dietary, lifestyle, and Supplement analysis with ensuing recommendations.

Educational materials for current and future reference.

Individualized meal planning based on your busy life.

Suggested grocery lists, meal plans, recipes, and more!
Best of all, these classes can be tailored to individuals, groups, and families, so everyone can go well beyond the basics, and can garner a nutritional education that's perfectly tailored to your crew.
Everyone's ability to lose or gain weight is different. It depends on a wide array of genetic, hormonal, environmental, and other factors, so your nutrition education should never be a one-size-fits-all endeavor.
When It Comes to Combating Childhood Obesity, It Starts With Education
You work hard to ensure that your child's academic, moral, and social education flourishes during their early years. Still, it's also essential to ensure that their nutritional education is never overlooked.
After all, your child is learning habits that will last for their entire lifetime, and that includes their ability to make healthy choices when it comes to diet and exercise.
Want to learn more? Read all about our nutritional services and contact us to set up your initial consultation.
By working together, we can make nutritional education a family affair. We can help to ensure you and your loved ones make smart decisions that will benefit your health for decades to come.
Resources
Summary
Description
Childhood obesity is an epidemic. There are steps you can take, like nutrition counseling, to ensure everyone in your family learns healthy habits that will last a lifetime.