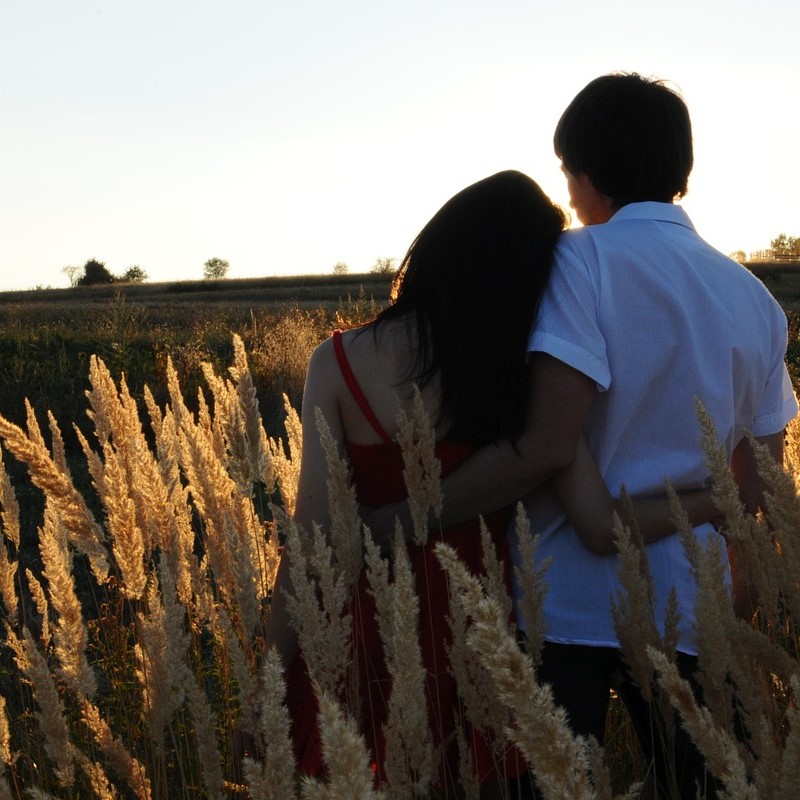 At the Lamkin Clinic, we offer many services and treatments that help you live your best life. From addressing allergies and chronic diseases, to protecting your heart health, our experienced and professional team is adept at finding solutions for patients who have had "doctor's fatigue," and who are looking for treatments that work.
And one of the best ways that we can help you maintain your long-term health from the inside out is through our nutritional counseling services.
Comprising of a 12-class course, with lots of extra services and individualized plans, our nutritional course and one-on-one consultation services can give you a significant boost towards your nutritional goals – whether it's to lose weight, or to provide healthy meals for your family.
Curious about our Nutritional Services and need a little extra motivation to explore your options? Then read on to uncover just a handful of the benefits of our Advanced Lifestyle and Nutrition Education Program (ALNEP), as well as our individualized consultation and counseling services.
There May Be Secret Barriers to Your Ability to Lose Weight
Have you tried to lose weight in the past, but never saw the scale make a dramatic drop? Or you had extra pounds return, and then some after your diet was over?
It may not be a lack of motivation or willpower that's to blame – it may be secret barriers that are present or occurring in your own body.
A the Lamkin Clinic, we work hard to uncover the possible roadblocks that may be hindering your ability to lose weight, such as:
An issue with your thyroid
A much higher percentage of fat versus muscle mass
Through diagnostic services, like our Body Composition Analysis, you'll have a much more insightful overview of how YOU can best lose weight, as well as any hurdles that might be in the way of your weight loss goals.
We Customize Our Nutritional Services
Do you have special considerations when it comes to your diet?
Perhaps you have a low tolerance to gluten
Or there are simply some foods you love
And some you'd prefer to avoid
Our nutritional services are customized to you as an individual. We'll use a dietary, lifestyle, and supplement analysis to find the best options that work with your unique, everyday life.
The Whole Family Benefits
One of the best aspects of our Advanced Lifestyle and Nutrition Education Program is that you'll end the course with an arsenal of newfound information that you can use every single day at home, for the benefit of the entire family.
You can ensure your entire family stays on a healthy path by using the educational tools you'll garner in this course to prepare wonderfully healthy and tasty meals continually.
Specialized grocery lists
Food prep recommendations
Recipes that are both easy to follow and delicious
You'll Have More Energy
There are a lot of different factors that can contribute to fatigue, besides a lack of quality sleep (although we'll certainly discuss how sleep plays a role in your diet too!).
There's an old saying that you are what you eat, and when it comes to nutrition, not all foods are created equal.
Some foods and ingredients may give you a momentary burst of energy before a big crash, while others will help you stay sharp and focused for the entire day.
In our course, you'll learn about:
The "good" and "bad" foods to look out for
How you can easily incorporate them into your everyday life
You Can Protect Your Health for the Long Term
Food plays a huge role when it comes to our overall health, and this is especially true as we age. Obesity is one of the leading long-term causes of death in the United States, simply because being overweight or obese can have several consequences throughout your body.
With excess fat, you are far more likely to develop heart disease, high cholesterol, diabetes, and even a variety of cancers.
As such, focusing on your nutritional choices, and your diet and lifestyle will have a considerable impact on your health now, as well as for decades to come.
You'll Garner a Multi-Faceted Education on Nutrition
At our course, you'll uncover all sorts of beneficial foods that range from High Antioxidant Foods to supplements that work best with your unique lifestyle, and everything in between.
Choosing a healthy lifestyle isn't just about counting calories, after all. And there are some little things you can do that will help:
Speed up your metabolism
Boost your energy levels and your mood
Ensure you stay on the right track when it comes to your diet
From foods that can help you feel full hours after a meal to foods that can help your body detox and feel better in a matter of days, (if not hours), our Advanced Lifestyle and Nutrition Education Program goes miles beyond the basics to provide a complete portrait of ways you can keep your health in check.
You'll learn more about other things you can do to protect your health.
Just how bad are artificial sweeteners for your health? And are they preferable to plain old sugar?
How can you understand nutritional labels on food products?
How can you avoid any sneaky pitfalls when it comes to your diet?
And what about other factors that can impact your diet and ability to lose weight, such as obtaining your optimal sleep?
In our 12-class course, you'll uncover the answers to all of these questions and so much more, with ample time to focus on YOUR unique diet and lifestyle, and how you can incorporate this information into your everyday life with ease.
Simply put, brushing up on your nutritional health through our extensive nutritional counseling services is easy, enlightening, and obtainable. Contact Deb at 405.266.5011 or via email at connect@lamkinclinic.com, and discover how much a healthy diet can positively impact all aspects of your life.
Resources
Summary
Article Name
Nutritional Services: 7 Reasons Why You Should Sign Up
Description
How can nutritional services help you? Read to uncover the benefits of Advanced Lifestyle, Nutrition Education Program, and individual counseling services.